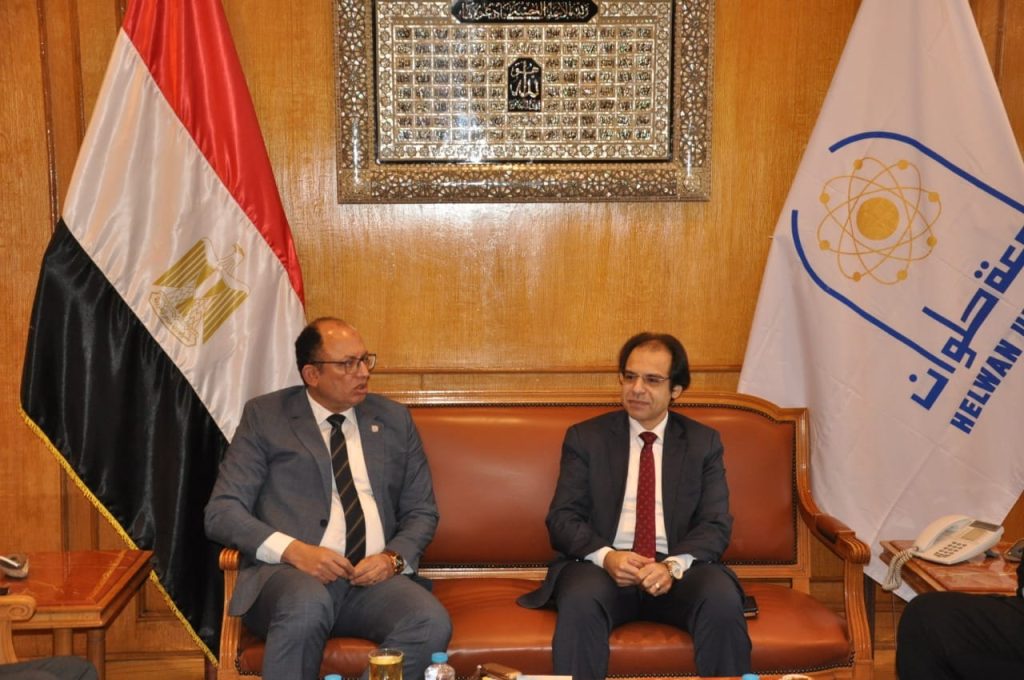 Dr. Mohamed Elguindy was invited as a keynote speaker for the seminar held at the University of Helwan on cybersecurity, and cybercrime and its evasion.
The seminar was hosted by the National Institute of Intellectual Property in cooperation with the Family for Central Egypt at Helwan University, under the auspices of Prof. Yasser Gaddallah, Dean of the National Institute of Intellectual Property.
During his speech, Prof. El-Sayed Qandil, President of the University, said that it is an honor for Helwan University to welcome a scientific figure such as Dr. Mohamed Elguindy, and thanked the organizers of this seminar for the importance of the topic, and that it comes within the framework of the current issues regarding the rapidity of information development. Then, added that information has become pervasive in personal life as science is developing exponentially.
After that, Prof. Yasser Jadallah, Dean of the National Institute of Intellectual Property, explained that the seminar aims to educate the youth at the university about the importance of information security and educate them about cybercrime referring to the interest of the political leadership in developing an intellectual property strategy to protect information.
Then, Dr. Mohamed Elguindy explained the nature of cybersecurity, cyber-attacks, and the most important methods of protection from them. He also discussed the future of cybersecurity, cybercrimes, and the importance of spreading technical awareness in society, especially with the rapid technological development and the diversity of information sources. He also urged students to read and be informed in all sciences, as all sciences are linked to each other.